WE DID IT.
We did the thing. We got the points. People everywhere. Bosses dead. Loot was out there. More wipes on Trash than actual bosses. 0% wipes because who gives a fuck.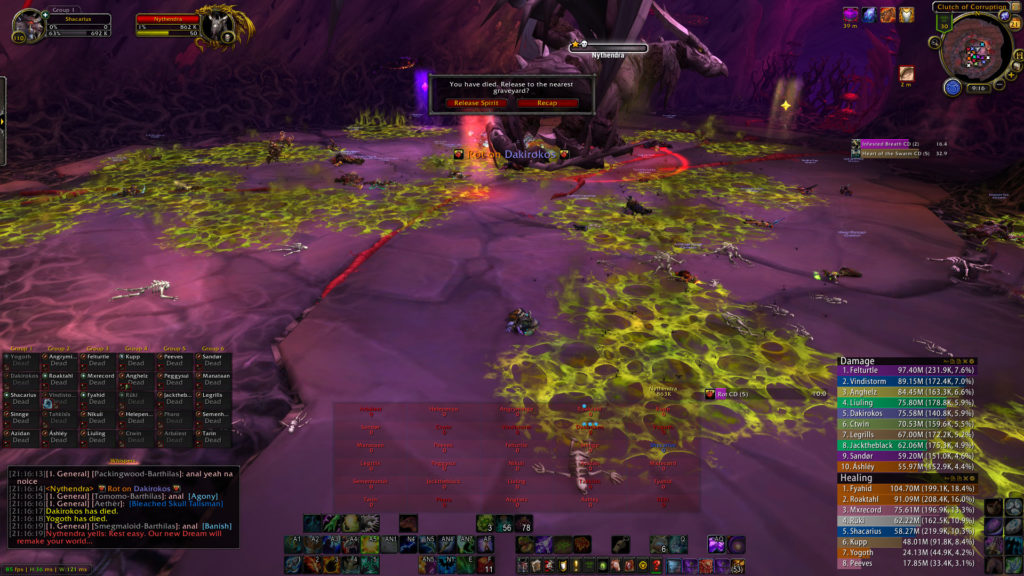 FEELZ GOOD MANG.
All the people who came, you did a great job and we all had a good time.
All the people who we sadly couldn't fit in – please keep coming, there will be spots open up soon.
Four bosses dead – Green Dragons , Cenarius and Xavius to go tonight. Super fun.
Tanks.
Melee (plz reroll firemage kthx. Yes. All of you.)
Anghelz
Angryminge
Arbalest
Felturtle
JacktheBlack
Legrills
Liuling
Peeves
Peggysui
Sandor
Semenhunter
Tarin
Vindistorm
Ranged Dps (So Ronery)
Ashley
Azidan
Ctwin
Dakirokos
Helepeno
Manataan
Nikuii
Pharo
Sinnge (shout out to Living Bomb. Number 1 DPS N.A.)
Healing Team
Fyahid
Mxrecord
Roaktahl (viva la #Treeroak2016!)
Ruki
Shacarius
Oh yeah, and who has two thumbs and don't need no legendary?