Xavius: Dead. Emerald Nightmare purged!
The Emerald Dream has been cleansed! The Nightmare has been pushed back!
Onineko came screaming out of the launch of Legion together and punched Xavius in the teeth. We battled through old heroes and new demons and against the very stuff of nightmares to bring the Dream back from the brink of destruction. And we did it all while standing in fire. It's like nothing changed.
What is next for Onineko? A heroic push back into the Dream, show those demons who's boss. It's Us. We're the bosses.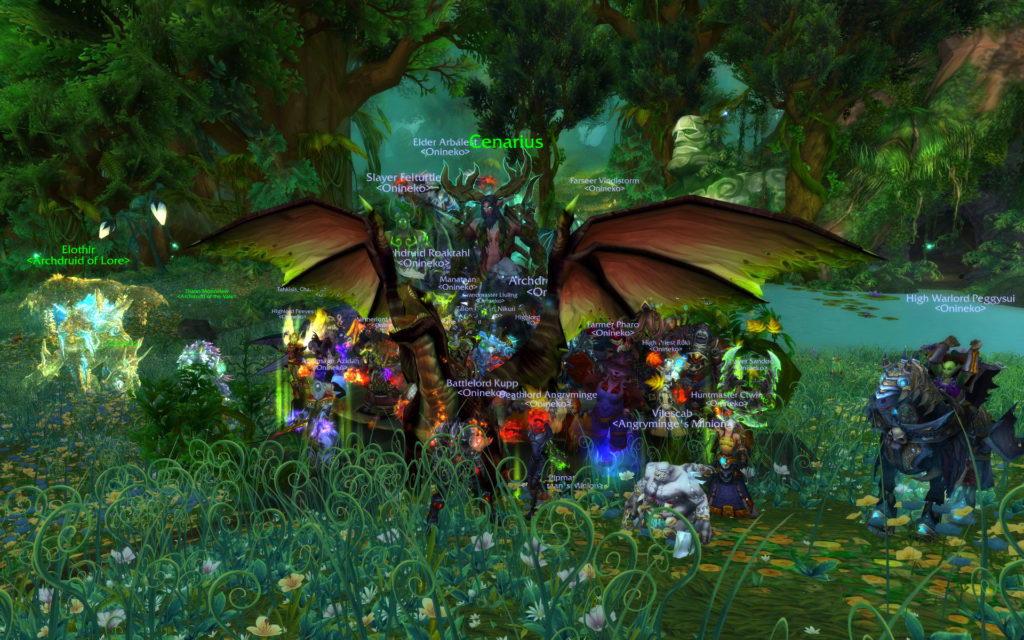 Glorious Tanks
Brutal DPS
Angryminge
Arbálest
Felturtle
Sandør
Semenhuntër
Nikuii
Áshléy
Ctwin
Azidan
Grujukan
Helepenyo
Jacktheblack
Liuling
Peeves
Pharo
Tahkïsïs
Anghelz
Vindistorm
Dakirokos
Manataan
Legrills
Peggysui
Sonuku
Overworked Healers
Fyahid
Roaktahl
Mxrecord
Rüki
Shacarius